NEWS
Fall in Love with Coffee Making
Stainless steel moka pot feature
---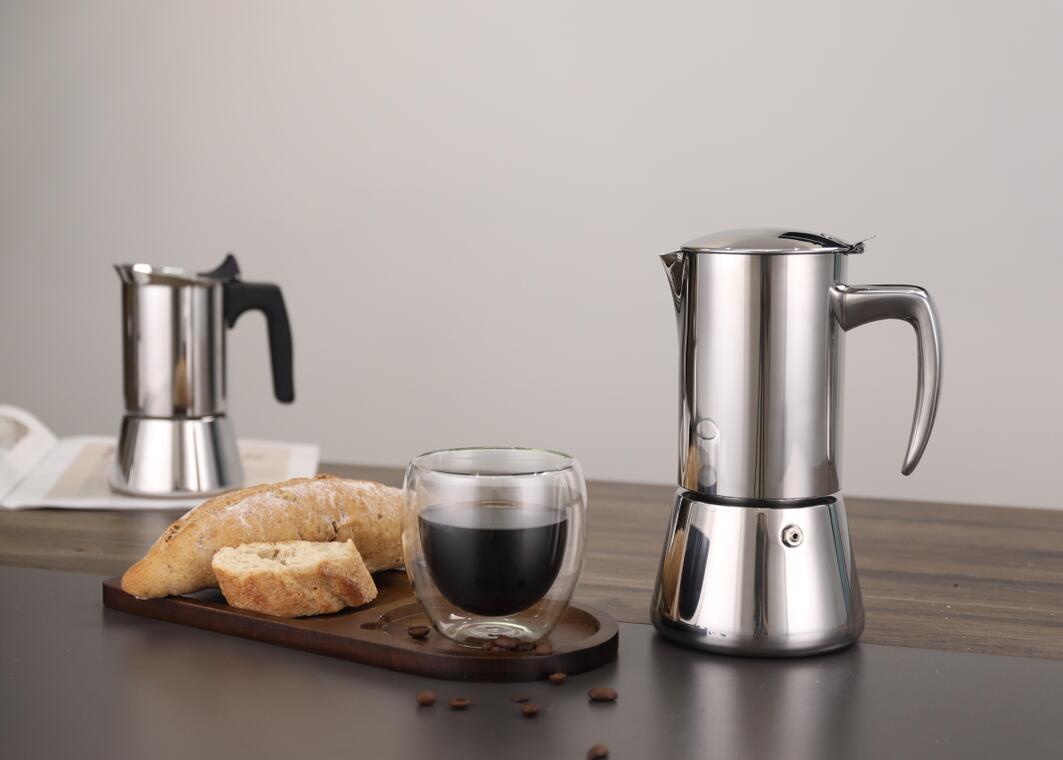 The efficacy and longevity of stainless steel moka pots have recently attracted the attention of the coffee brewing world. Traditionally, these pots, sometimes referred to as stovetop espresso makers, were constructed of aluminum, but stainless steel ones are also gaining popularity.
Durability is one of the key benefits of stainless steel moka pots. Instead of corroding or reacting with acidic coffee like aluminum pots do, stainless steel pots provide a longer lifespan and offer a more hygienic brewing experience. They are wonderful long-term investments for coffee lovers due to their endurance.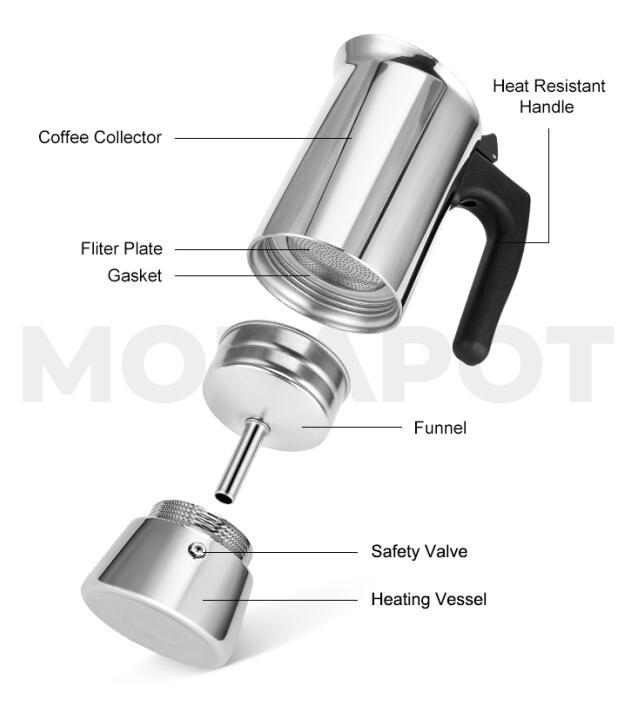 Furthermore, compared to their aluminum equivalents, stainless steel moka pots have improved heat retention. This ensures that the water and coffee grounds are at the same temperature throughout the brewing process, producing a cup of coffee that is richer in flavor. Additionally, the stainless steel structure ensures uniform heat distribution, which ensures uniform extraction and avoids any hot patches that can influence the coffee's flavor.
Stainless steel moka pots are not only practical but also stylish and aesthetically pleasing. These pots, which have a polished and classic appearance, may blend in with any kitchen's design and bring a little bit of elegance to the brewing process.
Additionally, moka pots made of stainless steel are more environmentally friendly than those made of aluminum. Deforestation and soil deterioration are two negative effects of aluminum extraction on the environment. Because stainless steel is a highly recyclable material, coffee lovers may help create a more sustainable world by choosing stainless steel.
Stainless steel moka pot sales are increasing globally as there is a growing desire for long-lasting and environmentally friendly coffee brewing equipment. Coffee lovers value them for their durability, enhanced heat retention, and fashionable design. In response to this rising demand, producers now provide a greater selection of stainless steel moka pots in various sizes and styles.
As a result of their excellent longevity, enhanced heat retention, and favorable effects on the environment, stainless steel moka pots are grabbing attention in the coffee brewing industry. Rich and flavorful cups of coffee are produced by these pots, which offer a fantastic brewing experience. Stainless steel moka pots are a great option for both coffee lovers and those who value the environment because of their modern design and sustainability.

Related News
undefined