NEWS
Fall in Love with Coffee Making
The Top 100 Fastest Growing & Declining Categories in E-commerce
---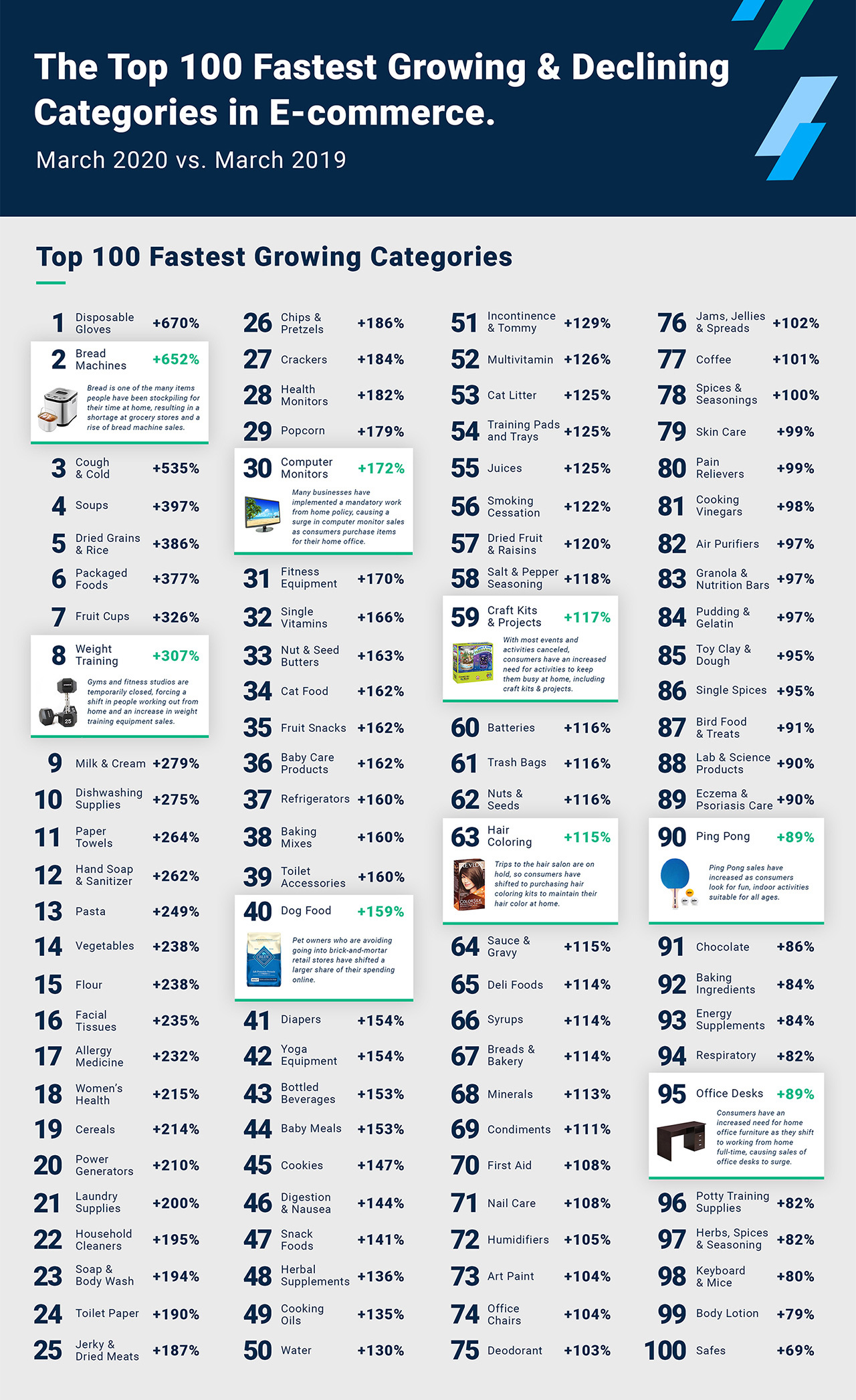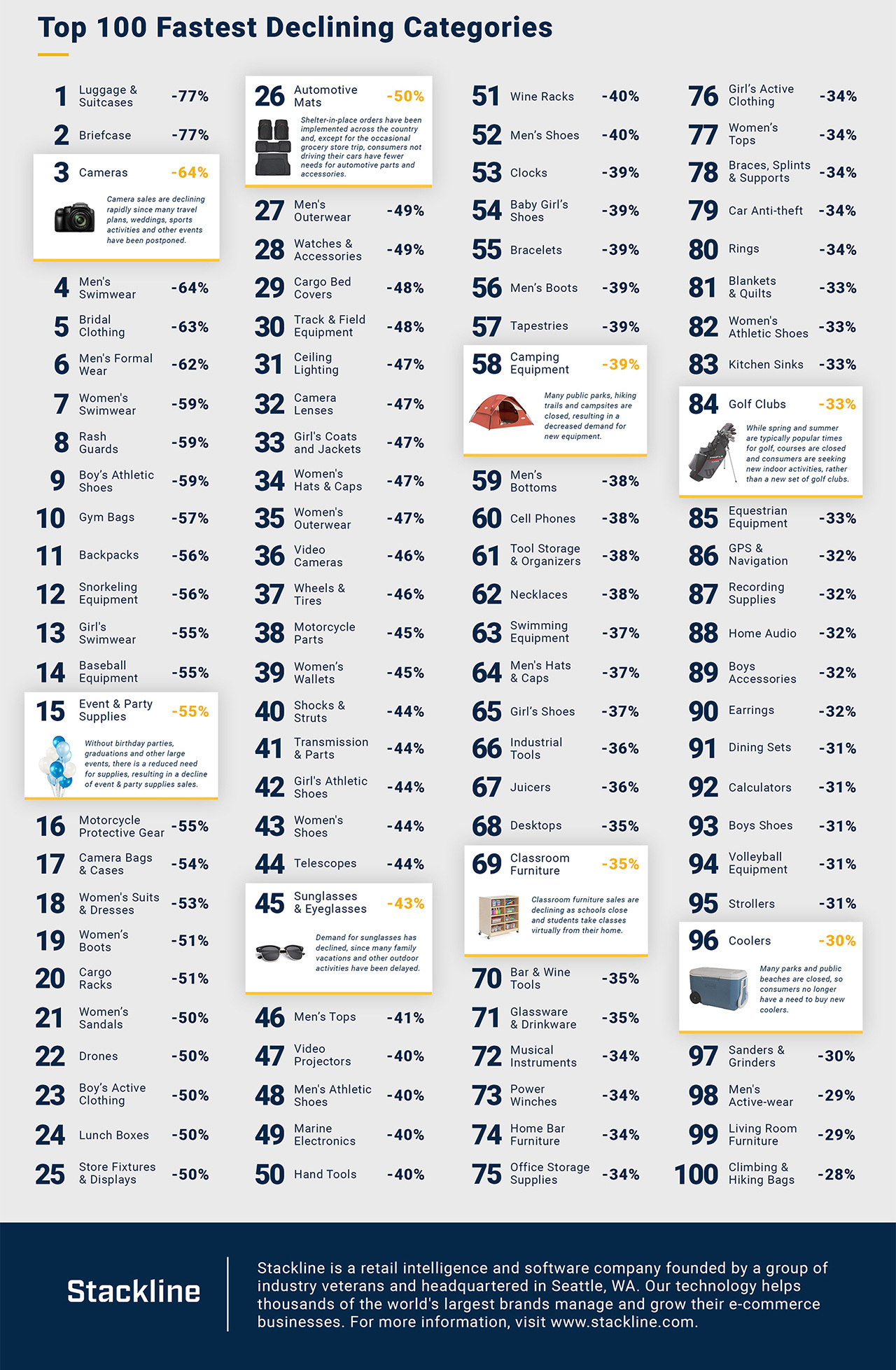 A recap of the Top 100 Fastest Growing & Declining Categories in E-commerce (March 2020 vs. March 2019) was showed recently.
We can found not only are consumers shopping online more, but their shopping behaviors change much during the virus as well. They are purchasing more items for the home.
And coffee is at the 77th of fastest growing list. Does it mean coffee ware not sell too badly during this time also?
Start your job at home with a cup of coffee; make you work high efficiently as at office.
Related News
undefined