NEWS
Fall in Love with Coffee Making
A Story Of Coffee In Lockdown City
---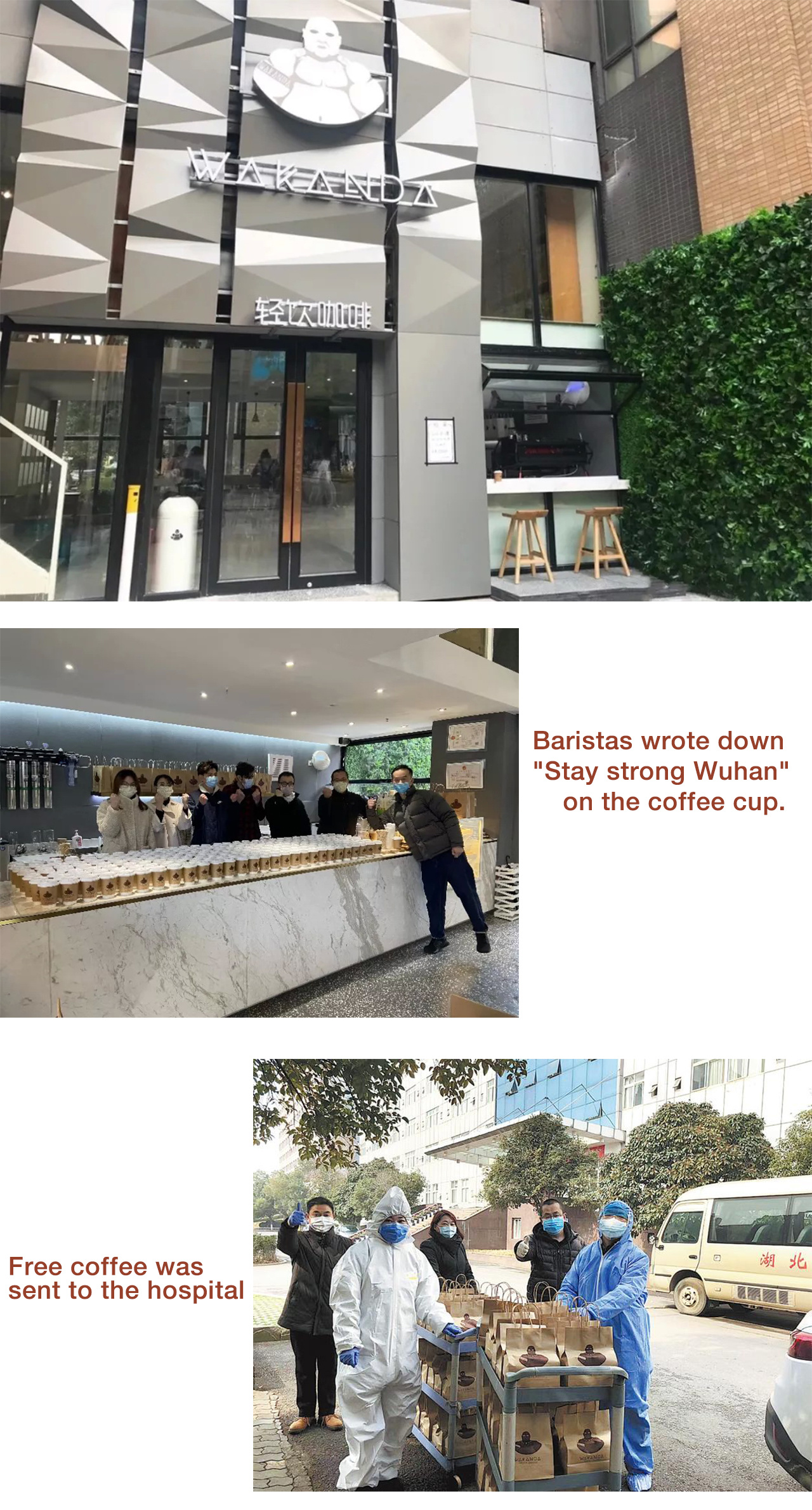 A story of coffee in lockdown city
7 baristas, two shifts, 500 cups of free coffee every day.
It is a story of supporting heros in the lockdown city, Wuhan.
At the end of January COVID-19 influence became serious in Wuhan. Many people came back to hometown for Chinese New Year. At this time,
Wakanda coffee shop was anxious for their customers–frontline responder of the COVID-19 outbreak, they noticed that there was a huge demand in the hospital for coffee every day. So 7 baristas came back to the coffee shop on Jan 25, 2020 and started to make free coffee for medical staffs.They delivered 500 cups of coffee to the hospitals twice a day, in addition, they wrote down the inspiring words on each cup of coffee.
Medical staffs got powderful energy from these coffee, not only because of caffeine but also the touched support. 7 baristas' conveyed the love through coffee.
Thanks for all people's efforts for coronavirus outbreak, you are the heros.
Related News
undefined